Bitten Jonsson Speaks at First
International Sugar/Food Addiction Conference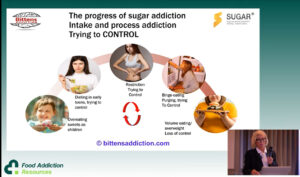 Bitten Jonsson, RN, was one of two renowned keynote speakers, along with Dr Paul Earley, at the First International Sugar/Food Addiction Conference, held in Bristol, UK in May, 2022.
Bitten's keynote speech, entitled "Addiction and Stigma" can be viewed here, along with many of the other conference presentations. This gathering was held in conjuction with two other related events which brought together participants from across the globe. It was a full week of expert presentations on sugar/carb addiction and metabolic dysfunction. The conference was presented by the Public Health Collaboration (PHC), a UK-registered charity dedicated to improving public health. There are many who look forward with great anticipation to a Second International Sugar/Food Addiction Conference!
—————————————————————————————————–
The 12th October is now the official sugar-free day in the calendar.
Click on the link or image to read more and register: www.elitista.se/course/12-oct-the-sugarfreeday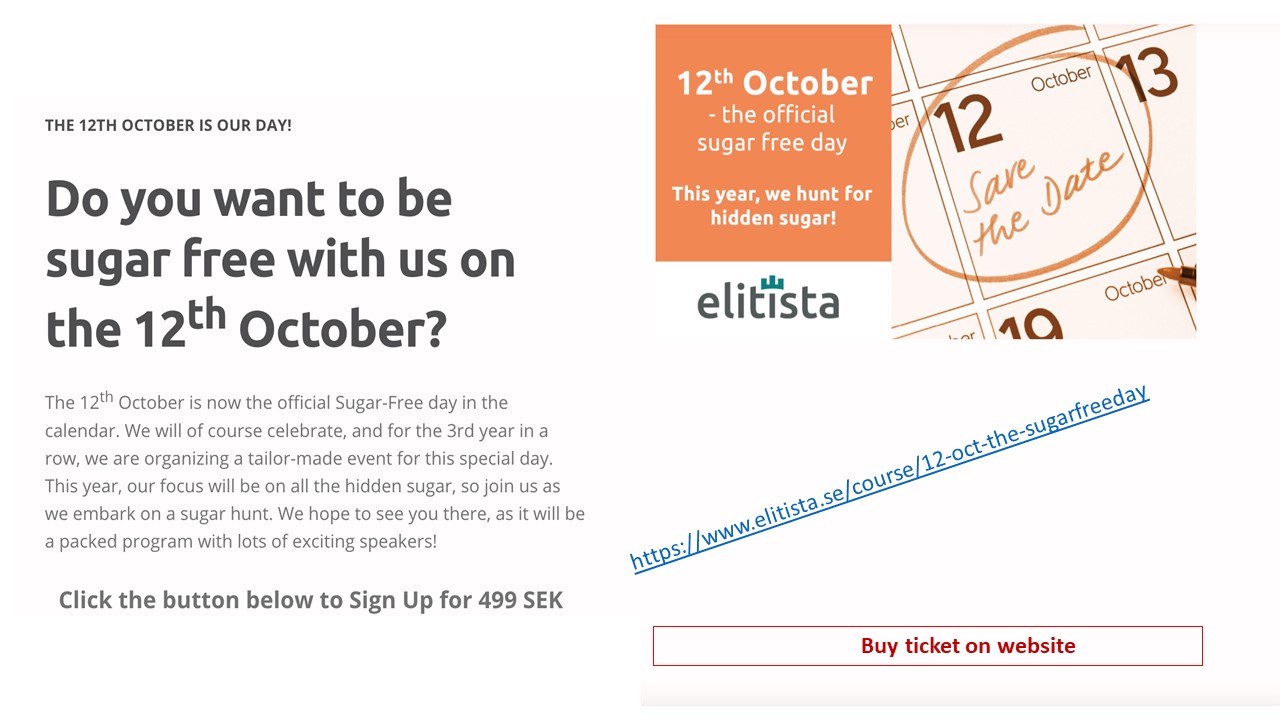 —————————————————————————
Gain access to recovery specialists who know how to help!
sugarxglobal.com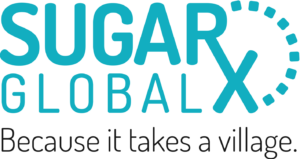 —————————————————————————
All the proof you need: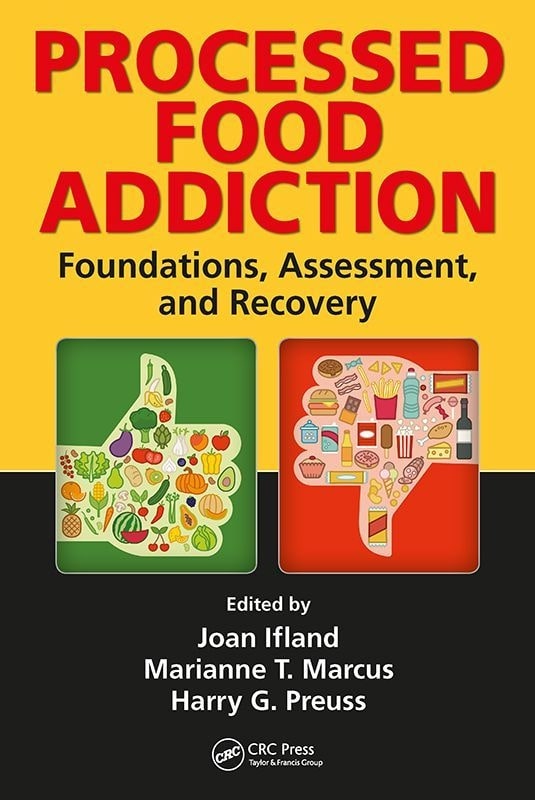 —————————————————————————
Online group
A message from my Wingman and wolfbrother 😊 Please subscribe to this here www.subscribepage.com/x8z7h4
"I'm so excited to let you know that my live online sugar addiction groups are finally about to begin. They will be happening twice a month on Zoom. If you are interested in attending, please let me know so I can set up a personalized account just for you.
I have been meaning to get this going for quite some time. When baby Willow came, I had to put that dream/goal on hold. Now that she's 11 months (I cannot believe nearly one year has gone by), I'm ready to commit to helping all of you heal together.
If you are seeking food recovery in one form or another join us for support. I will be bringing all of my years of experience working with sugar addicts to the table.
We can all recover together! I am more than willing to help you reach all your individual goals!
Best Regards, Dave
PS. You may even get the chance to meet willow from time to time."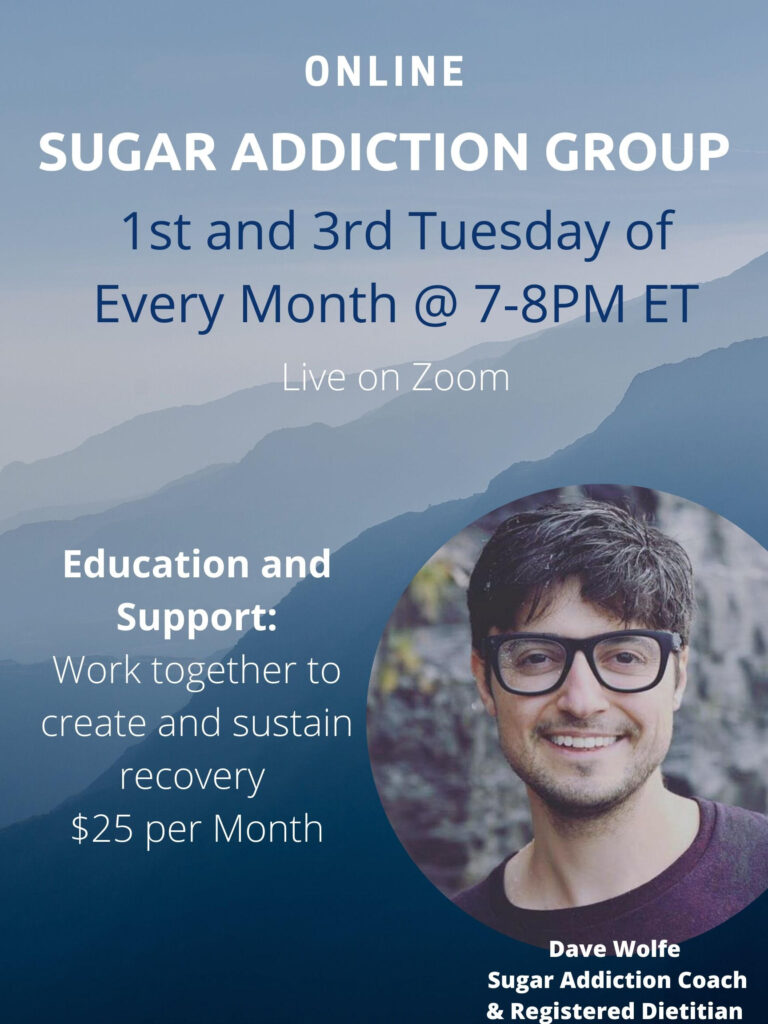 —————————————————————————
SUGAR net version
Finally, after many years, we are launching SUGAR net version, contact me or Börje Dahl, a dream come true.
The online version is currently in Swedish and English. Coming soon in Norwegian, Danish and Spanish.
To find a certified professional look here.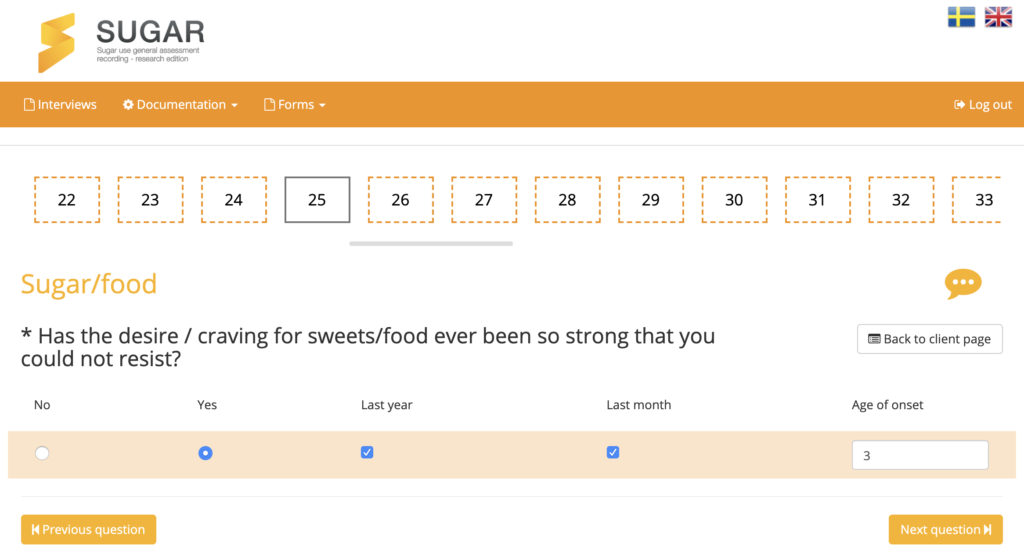 —————————————————————————
Sugar addiction at Nutrition Network
Two classes with Bitten in this LCHF teaching module with Nutrition Network.
Click here access all courses and go to the module Nutrition Network Advisor Training