4 day intensive workshop in Bristol, UK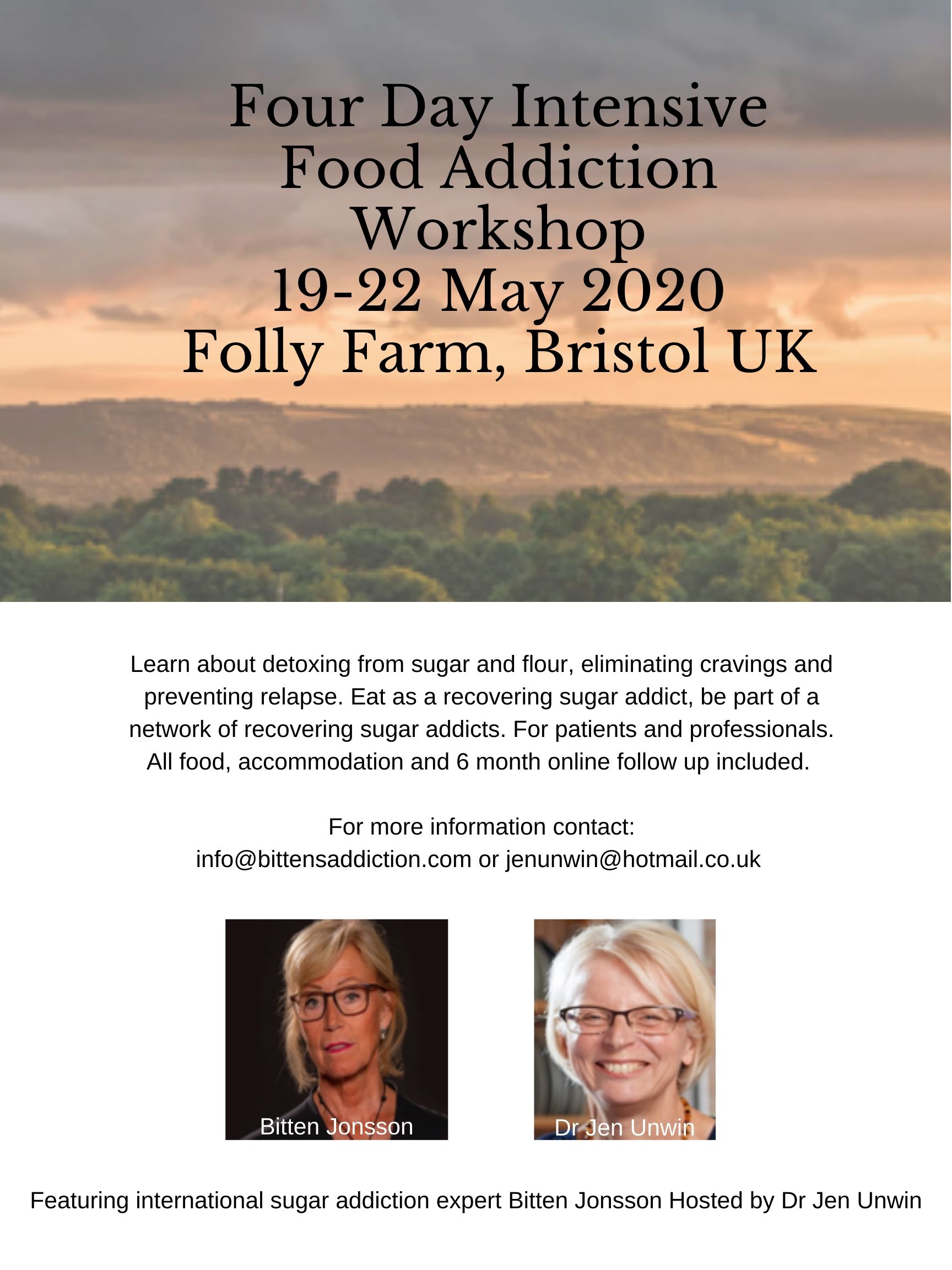 SUGAR netversion
Finally, after many years we are launching SUGAR netversion, contact me or Börje Dahl , a dream come true. Börje will talk about it at #25osockradeår today.
The online version comes in Swedish and English, to start with.

Sugar addiction at Nutrition Network
Two classes with Bitten in this LCHF teaching module with Nutrition Network.
Click here access all courses and go to the module Nutrition Network Advisor Training
New HOLISTIC ADDICTION MEDICINE course!
4 day intensive workshop in Boston
Click here for more information
Episode Number 2: How The Drug Sensitizes the Brain with Bitten Jonsson Join us in Boston for our Intensive Oct 17-20th!

Publicerat av David Wolfe Fredag 28 juni 2019
New video in Spanish