Helpful links and resources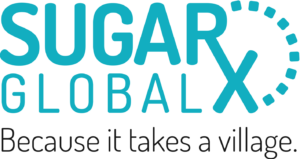 sugarxglobal.com SUGARx Global, The best way to overcome your sugar addiction is to join a community of individuals who are on the same path and get access to recovery specialists who know how to help.

phcuk.org Public Health Collaboration, Informing Healthy Decisions
www.diagnosisdiet.com, Georgia Ede, psychiatrist using keto for mental illness
doctoraseem.com Dr Aseem Malhotra, Cardiologist in England
www.triggerfreenutrition.com David Avram Wolfe Dietitian/ Certified Sugar/food addiction specialist
www.ketogenicgirl.com Ketogenic Girl
thelowcarbuniverse.com The Low Carb Universe
wellbalance.ca/author/admin WellBalance
foodmed.net Let food be your medicine
www.sanefood.com/blog Theresa Wright
www.foodaddictioninstitute.org Food Addiction Institute, latest research, experts, self-help groups, our largest international network. The most important website for us sugar/foodaddicts
www.dietdoctor.com Dr Andreas Eenfeldt , Video series with me about Sugar addiction. Low Carb High Fat/Keto, insulinreistance, health and more.
Important sites to learn more
www.robertlustig.com Professor Robert Lustig, world renowned expert on sugar
garytaubes.com author of "The case against sugar" and more
drhyman.com Dr Mark Hyman, brain repair
www.sugaraddiction.com If sugar is sabotaging your health
www.drnicoleavena.com Dr Nicole Avena, leading researcher in sugaraddiction
selenab.com Dr Selena Bartlett, researcher about sugaraddiction in your brain
www.drmarkgold.com Professor Mark S Gold, addiction research
www.nancyappleton.com one of the first to write about illnesses connected with sugar
www.drdrewedwards.org Professor Drew Edwards, reward deficiency syndrome
www.tgorski.com World leading expert on relapse, his book Staying Sober is excellent, switch the word "alcohol" for sugar and you get it.
www.stephaniedodier.com Emotional eating
nutrition-network.teachable.com Nutrition Network – Education, Connection & Learning Platform
siobhan-dee.thinkific.com Diabetes type 2 with Siobhan Dee
www.unsweetenedsio.com Unsweeten life with Siobhan Harris
www.subscribepage.com/x8z7h4 New Online Treatment with David Wolfe
Addiction in general
www.asam.org American Society of Addiction medicine
liu.se/medarbetare/marhe41  Professor, Markus Heilig addiction research,
www.williamwhitepapers.com William L White, emeritus Senior research consultant
www.blumsrewarddeficiencysyndrome.com Blum Kenneth Ph.D
www.naatp.org National Association of Addiction treatment Providers
www.cenaps.com Terence Gorski, Addiction and relapse
Screening, assessment, diagnostic
www.addis.se, Alcohol and Drug diagnostic
www.evinceassessment.com SUDDS, model for ADDIS
www.dsm5.org About DSM 5
www.who.int/classifications/icd/en About  ICD 10 and ICD 11
www.dahlochdahl.se Prevention and Addiction Center
Self help/support groups
sherecovers.co/recovery-resources/ selfhelp for women
foodaddictioninstitute.org/resources/peer-group-support here are most groups listed
www.facebook.com/groups/1682784168624569 closed selfhelpgroup on facebook "Sugarbomb in your brain"
www.facebook.com/groups/501929436967516 closed selfhelpgroup on facebook about the food "Sugarfree Cookbook"
scaa.club Sugar and Carb Addicts Anonymous
www.addictiveeatersanonymous.org Addictive Eaters
oa.org OA Overeaters Anonymous,
www.foodaddictsanonymous.org  FAA, Food Addicts Anonymous
www.greysheet.org GSA Grey Sheet Anonymous,
www.smartrecoverytest.org SMART
Many groups have a page on facebook to
Spanish
functionalfemaleforce.com  Ximena De La Serna
ketopicht.com Keto Picht
resolvefoodaddiction.com Resolve Food Addiction
Literature
Sugarbomb 3.0, mine and Pia Nordstroms book will be available in English in the future
Pure white and deadly, John Yudkin
Sugar Blues, William Dufty
The Hidden Addiction and how to get free, Janice Keller Phelps and Alan Nourse
Why diets fail, Dr Nicole Avena
Food Junkies, by Dr Vera Tarman and Phil Werdell
Food and Addiction, a comprehensive handbook, Mark S. Gold and Kelly D. Brownell
The Addictive Personality, by Craig Nakken
The Hacking of the American mind, Robert Lustig
The Case against Sugar, Gary Taubes
Terence T Gorski, Staying sober
And many more…